We at Acadia are so pleased to invite you all to our university on November 3rd and 4th for a specialized conference, sponsored by CLARI, to discuss ways to build meaningful community-postsecondary relationships in research. Our agenda (attached) includes lunch, panel discussions, graphic facilitation, group relationship building, resource sharing and more!

Our aim for this event is to include as many community voices as possible, so we hope you can help us in making sure your community partners are aware of this event. We also hope that faculty will share this invitation with student researchers who work with them in community-based research. There is a small amount of funding for community members and students for whom participation in the event might be a hardship. When you register, you will be asked if you are interested in hearing more about possible financial support to attend.

The link to register can be found here. If you have any further questions about the event, we encourage you to contact us at clari.growinginnovation@gmail.com.

We look forward to learning with you soon!

All our best,

Acadia CLARI Growing Innovation Committee

ICTC – WIL Wage Subsidy Program Info Session

On March 4 at 11AM, CLARI will host a presentation by Tim Perron, Atlantic Coordinator for the Information and Communications Technology Council (ICTC). ICTC is a not-for-profit national centre of expertise for the digital economy and as part of its agenda supports a wage subsidy program for students.

On March 4, Tim will share more information on the program and answer questions that will help you to determine if you might be able to take advantage of this initiative. ICTC defines 'digital' broadly. so if you are unsure if there's a fit, you are encouraged to attend and hear more.

To register, contact CLARI and a link to the event will be sent to you. This will be a virtual-only event and is intended for faculty of Nova Scotia post-secondary institutions and their community partners.

In this International Development Week (IDW) virtual chat we'll explore the concepts of peace & balance, and their role in communities, changemaking, and reconiciliation.
"Being a Mohawk woman on a team that was half English, half French, it was like being in a little part of Canada and reconciling the different ways of knowing to be the strongest we can be. I knew we had this common goal of becoming Olympians… when we kept our eye on the prize, we could figure out our way through these things… What are we trying to create in this country? What are we trying to do as human beings, regardless if you are Mohawk or non-native, what are we trying to do for our children and grandchildren?" – Waneek Horn-Miller

This International Development Week, as we learn more about our actions and efforts in building just, equitable and sustainable communities locally and globally, we invite you for an evening of learning and introspection on the role our stories play in changemaking. Join us for an evening with Waneek Horn-Miller as we explore the concepts of peace and balance, and their role in communities, change-making, and reconciliation. In this moderated conversation, Waneek will discuss the evolution of her activism from "being raised at the knees of one of the first Native activists," to her involvement in the Oka crisis, to her role as the Director of Community Engagement for the National Inquiry into Missing and Murdered Indigenous Women and Girls.

Waneek, through her personal story of becoming an Olympian, will shed light on the role sports played in her life, the importance of building internal peace that then touches all our communities, and the importance of working towards incremental change that brings lasting, global impact.

Join us for an evening to think more about the role we play as ancestors to future generations, to identify the assets we have in ourselves and our communities, and to harness them effectively for healing and change in Canada and around the world.

Community Research Event #2


Monday, March 7, 1:00PM – 2:30PM




We are pleased to announce our second Community Research Series event. These events provide an opportunity to hear more about CLARI funded community research projects and, at the same time, take part in a larger discussion exploring the rewards and challenges of community research.

Please consider joining us on March 7. Registration for this hybrid event can be completed below. You can choose to attend either virtually or at the CLARI space at Saint Mary's campus (Atrium 340). When you register (below) you will be sent a zoom url to join virtually.

In this event, the following project teams will share their work and experiences:

Community-Engaged Impact Research
Project Team: San Patton, Dalhousie School of Sustainability; Jennifer DeCoste, Founder, LifeSchoolHouse Cooperative Ltd.

Strategic Planning in the Non-Profit Sector
Project Team: Dr. Daphne Rixon, Executive Director, Centre of Excellence in Accounting and Reporting for Co-operatives, SMU; Dr. Heidi Weigand, Rowe School of Business, Dalhousie

1 Step Forward, 3 Steps Back? Addressing Gender-Based Violence in 2021

INTENDED AUDIENCE: Open to all.

Violence against women and girls continues to be a devastating experience for individuals, families, and communities in peace, conflict, and crisis areas. 1 in 3 females experience sexual violence from partners, non-partners, or both according to the UN. Females face potential violence in their homes, workplaces, schools, and communities; as well as online. The current pandemic has exacerbated risk factors for violence against women and girls, such as poverty and unemployment. Hard won rights, laws and policies to protect women and girls are being challenged, and in some cases revoked.

Join our friends at Coady International Institute on November 25 to hear from speakers from different countries on their work addressing gender-based violence. 2021 marks the 30th anniversary of the Global 16 Days of Activism Against Gender-Based Violence, and November 25 is the International Day for the Elimination of Violence Against Women and Girls.

For more information or to register, click on the registration button.

Next Wales/Nova Scotia Event

INTENDED AUDIENCE: Anyone interested in housing issues.

The next Transatlantic conversation will be held on October 28 at 3pm in Wales, 11am in Nova Scotia, staying under the community umbrella, but this time focusing on the subject of housing.

We all need somewhere to sleep, don't we? Everyone should have a roof over their head, shouldn't they? You should be able to live in your 'home' community if you wanted to, shouldn't you?

Housing is a complex, emotive subject that not only intersects with our hopes and dreams, but also raises awareness and concern around its intersection with power and equity as the world becomes ever more unequal. Wales and Nova Scotia's experiences mirror each other but are also different with challenges unique to their particular situation.

Join us for another conversation across the ocean to share what's the same, what's different and how we can help each other. For more information contact Ray MacNeil at CLARI.
About the CLARI Space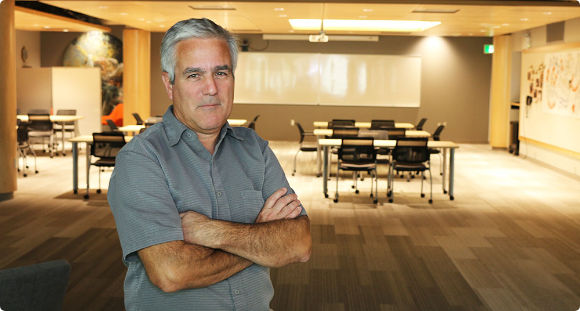 Our home base is at our partner institution, Saint Mary's University in Halifax. The CLARI space consists of administrative offices as well as a facilitation facility that we believe is one of the best in Atlantic Canada.
CLARI research partnerships from across our network use this space, when needed, to facilitate their community research. CLARI staff use it for Collaboratives and other networking events.